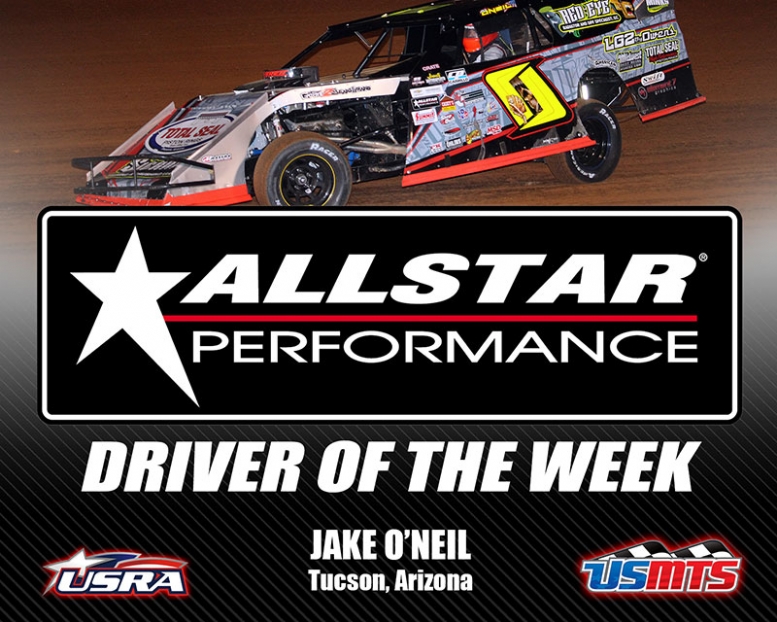 Allstar of the Week: Jake O'Neil
---
The USMTS and USRA congratulate Jake O'Neil as this week's Allstar of the Week.
Jake hauled more than 1,500 miles from Tucson, Ariz., to kick off the USMTS Hunt for the Casey's Cup on Friday night at the Jackson Motor Speedway in Byram, Miss., where he made the redraw and battled with the leaders before claiming a top-five finish.
On Saturday at the Whynot Motorsports Park in Meridian, Miss., Jake won his heat race from the seventh starting spot but was one of 11 drivers disqualified for a deck height infraction.
He raced from last in his Real Racing Wheels "B" Main to take the win, but again the tape measure was his undoing.
But Jake didn't load up and quit.
The third time was a charm, and Jake used a provisional to start 23rd and clawed his way to an eighth-place finish in a caution-free 40-lap main event.
After passing 36 total cars on Saturday, we feel Jake is highly "qualified" for this week's honor.