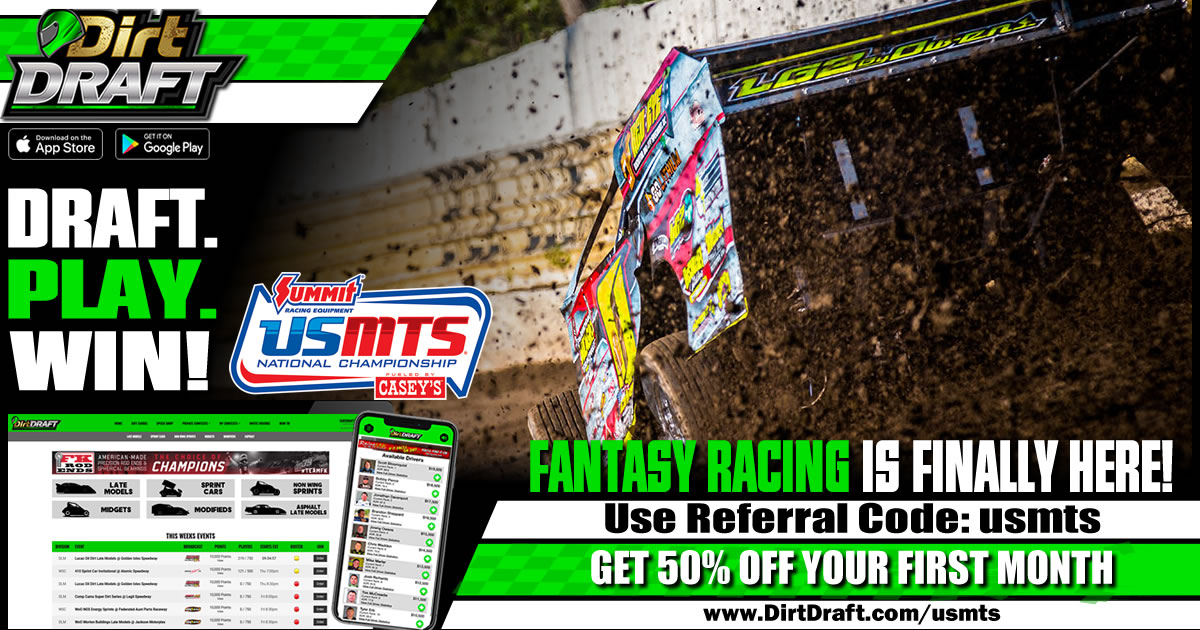 USMTS to crown Dirt Draft Fantasy Champion
---
Fast-forward seven months from today to the USMTS finale at 81 Speedway. You've put in a full season worth of blood, sweat, tears and maybe even the beginning stages of carpal tunnel from grinding over your fantasy picks each week. You know you're just one correct fantasy driver away from being crowned the 2021 USMTS Fantasy Champion and all the glory and accolades that come with it.
Hey, it could be you!
Dirt Draft and the USMTS have teamed up to bring that fantasy to a reality. For the first time ever, a major dirt touring series will crown a fantasy season champion. That champion will not only have bragging rights for an entire year, but will receive an invitation to the 2021 USMTS awards banquet to be recognized in front of, and alongside, the nation's elite dirt modified teams and drivers.
If you're the player who finishes 2nd through 100th, we haven't forgotten about you either. Bonus SpeedShop points will be awarded, as well as other exciting items and opportunities to be announced in the near future.
The USMTS Dirt Draft season fantasy championship battle will begin April 2 at the 34 raceway and run through the season finale at the 81 Speedway on October 30. A USMTS leaderboard will be available on DirtDraft for players to see their real-time standings.
In addition to the season fantasy championship, DirtDraft will be crowning additional mini-series events throughout the season too. Bonus points will be issued to the top users during those events.
For more information regarding Dirt Draft, visit dirtdraft.com and download the DirtDraft app. Also, be sure to follow along on Facebook and Twitter for the latest breaking and updates including the latest series standings, 2021 tour schedule, driver information and more.