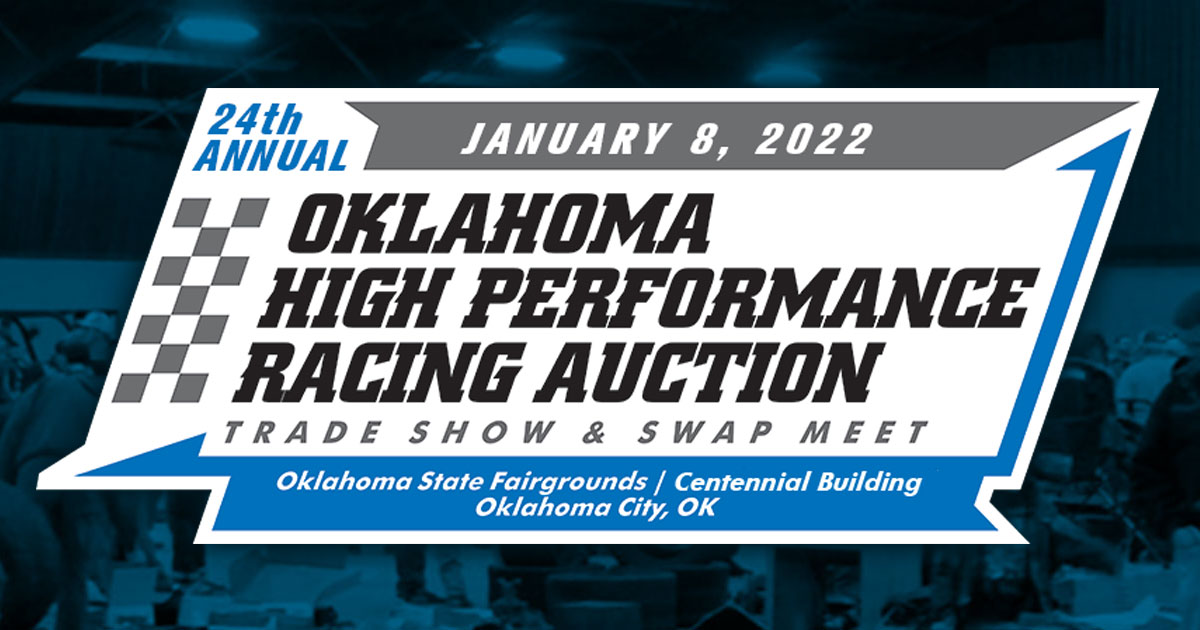 OKC Consignment & Trade Show booth space available
Consignment and trade show booth space is available now for the 24th Annual Oklahoma High Performance Racing Auction, Trade Show & Swap Meet, scheduled to take place on Saturday, January 8, 2022, at the Oklahoma State Fairgrounds inside the Centennial Building in Oklahoma City.
Back after a one-year hiatus due to COVID-19 restrictions, consignments are wanted and welcome for the long-running motorsports mega-show. This show will sell out early, so you must call early for pre-consignment lot numbers.
Now, more than ever, racer parts and accessories are in top demand. Whether you're selling your parts and equipment to obtain new or your looking for used parts and equipment to get you by, this is your one-stop-shop.
Promoters and race series directors! This is the perfect time to set up a booth for your 2022 race season and have readily available rules, schedules and be there to answer any-and-all questions from racers and fans.
Also, reservations are now being accepted for trade show exhibit and swap meet spaces inside the spacious Centennial Building. Exhibitors are encouraged to obtain your booth now before it's too late.
24th Annual Oklahoma High Performance Racing Auction, Trade Show & Swap Meet takes place on Saturday, January 8, 2022, from 8 a.m. until 9 p.m. Set-up time for consignments and vendors is Friday, January 7, from 10 a.m. until 6 p.m.
Everything from dirt track and drag race cars, tracks and sanctioning organizations to go-karts, trailers, engines, tow rigs, new and used parts, tools, shop equipment and more will be on display to the public during the show.
To find out more about the 21st annual Oklahoma Racers/High Performance Trade Show, Swap Meet and Auction check out their website RaceShow.net. There you will find all you need to know for this annual event, as well as the other 4 Speed Promotions show in Wichita, Kan., set for January 22, 2022.
To reserve your booth space, consignment lot numbers and "promoters' row" call Shawn Brassfield (580) 320-3550. For general questions pertaining to this annual off-season event, contact Greg Deatherage (940) 733-8937.