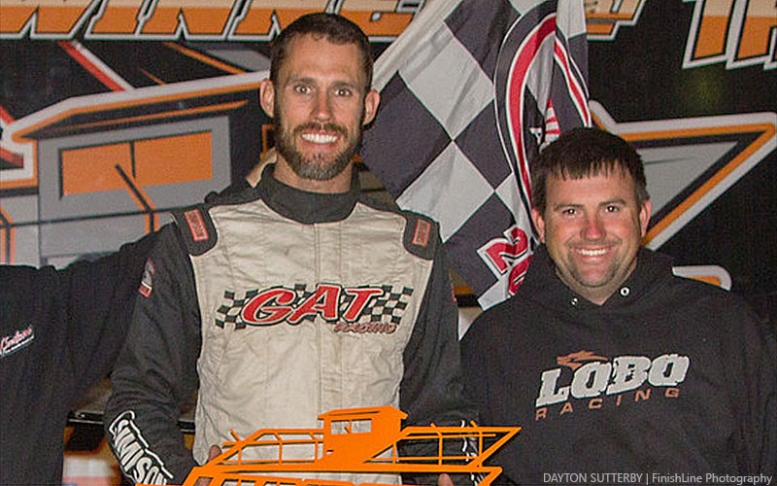 Tyler Wolff (right) and R.C. Whitwell (left) have joined forces for the 2017 racing season.
Wolff, Whitwell form racing alliance
---
Lobo Racing is excited to officially announce their new racing alliance with Tucson, Ariz., driver R.C. Whitewell.
Both Tyler Wolff and Whitwell will be piloting MB Customs modifieds out of the Lobo Racing stable in Fayetteville, Ark.
Pooling resources and racing out of one hauler allows both drivers to compete in select USMTS races and more distant track specials during the 2017 season.
Since forming the partnership, Whitwell has already notched two victories in weekly competition driving his familiar No. 96 modified.
Meanwhile, Wolff has recorded four runner-up finishes in his camo-wrapped No. 4w machine.
Both drivers want to thank each of their sponsors that make this possible: ARMI Contractors, Duvall Electric, MB Customs/Mars Race Cars, Keyser Manufacturing, Eibach Springs, Schoenfeld Headers, CMD Shocks and MSD Performance.
For more information about Lobo Racing, visit www.TylerWoff4w.com.