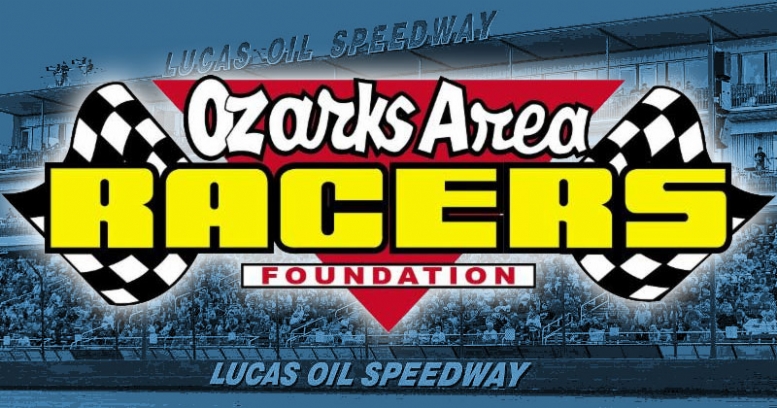 Visit Lucas Oil Speedway booth at Ozarks Area Racers Reunion this Saturday
---
The biggest off-track gathering of the off-season for area racing fans is set for Saturday, January 5, with the 32nd annual Ozarks Area Racers Foundation Reunion and Hall of Fame ceremony at the Ozark Empire Fairgrounds E-Plex in Springfield, Missouri.
Lucas Oil Speedway will have a booth at the event, with information and schedules about the 2019 season available.
"This is always a great time for racing fans from all over the region to gather and talk racing, while honoring some of the greats who contributed so much to the sport," Lucas Oil Speedway General Manager Danny Lorton said. "We want to invite everyone to stop by and see us at our booth and say hello."
Doors will open at 4 p.m. with lots of race cars (both modern day and vintage) plus memorabilia on display. An autograph session for the new Hall of Fame inductees plus a question-and-answer session with a panel of racing figures will precede the induction ceremony, which starts at 6:30 p.m.
This year's Hall of Fame class is headlined by the late Dick Trickle, who was a fan favorite at the old Fairgrounds Speedway and other Missouri ovals during the 1970s and 1980s before beginning his lengthy NASCAR career. Trickle will be represented by his sisters, who will accept his award, with his friend and fellow racer Kenny Wallace giving an introductory speech on Trickle's behalf.
Joining Trickle in the "Legends" category will be four area drivers: Leslie Essary, Glen Mooneyham, Justin Wells and Corky Wynn.
Going into the Hall in the "Pioneer" category will be sports reporter Kirby Arnold, graphic artist Marty Denney, announcer Mike Edwards and mechanics Mike Pickens and Carl Sifferman.
Also, the Ozarks Area Racers Foundation is asking for blood donors to come out between 2-5 p.m. and be a part of the Community Blood Center of the Ozarks blood drive. Walk-ins are welcome and times can be reserved through the Ozarks Area Racers Foundation Facebook page.
Advance tickets to the event are $15 at participating O'Reilly Auto Parts locations and $20 at the door.
The 7,600-pound, three-piece granite monument with all the Hall of Famers listed is now on display outside the front entrance of the Missouri Sports Hall of Fame in Springfield. It's free for viewing, 365 days a year.
The Lucas Oil Speedway season kicks off with an open test and tune on March 30, with the Summit USRA Weekly Racing Series opening night set for April 6.
Season passes for the 2019 Lucas Oil Speedway season are available. Contact Admissions Director Nichole McMillan at (417) 282-5984 or email nichole@lucasoilspeedway.com to purchase a gift card or season pass.