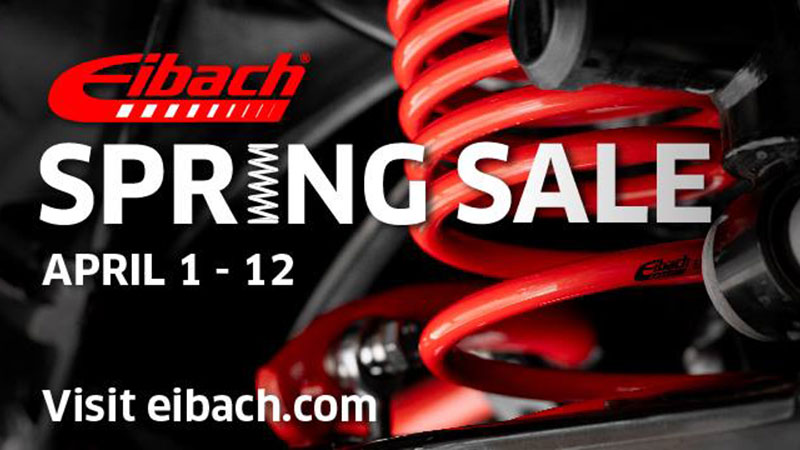 Eibach Spring Sale starts April 1
---
Yes it's real, the annual Eibach Spring Sale starts April 1 and continues through April 12.
Don't miss out on these great deals and enjoy 10% off all orders plus free ground shipping (US 48 States). No discount codes needed.
Time to cash those tax returns! Head to eibach.com or visit your favorite Eibach dealer.