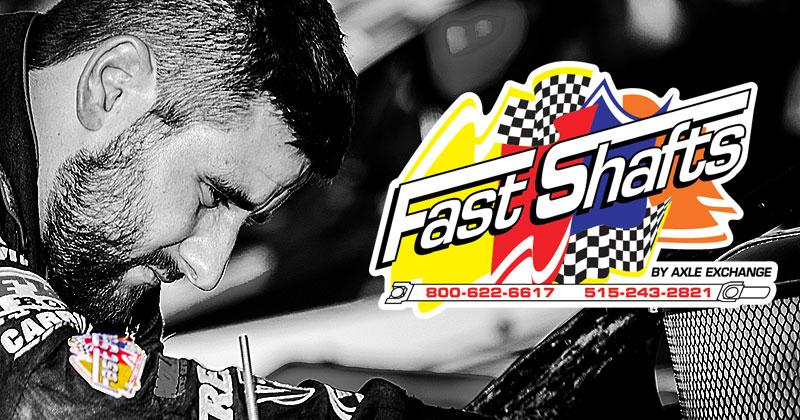 Fast Shafts to award driveshaft to Featherlite Fall Jamboree winner, hard charger
---
The Official Driveshaft of the USMTS, Fast Shafts will award a new driveshaft to the winner of the USMTS main event on Saturday, as well as the FK Rod Ends Hard Charger of the Race, provided those racers are displaying the Fast Shafts decal.
Headquartered in Des Moines, Iowa, Fast Shafts has been producing driveshafts for race cars since 1992, and the staff at Fast Shafts takes pride in building each driveshaft to exact specifications.
Owner Pat Fagen has been involved in racing since 1982 and has over a quarter-century of on-track testing experience, and all Fast Shafts drive shafts are balanced using only the finest balancing equipment.
Now is in its 14th season as a USMTS marketing partner in 2019, Fast Shafts awards a 10%-off certificate to the winner of the second heat race at every USMTS event.
Fast Shafts rides with more USMTS winners than any other manufacturer. They're not just fast… they're first. Call Fast Shafts today at 800-622-6617 or visit them online at fastshafts.com.