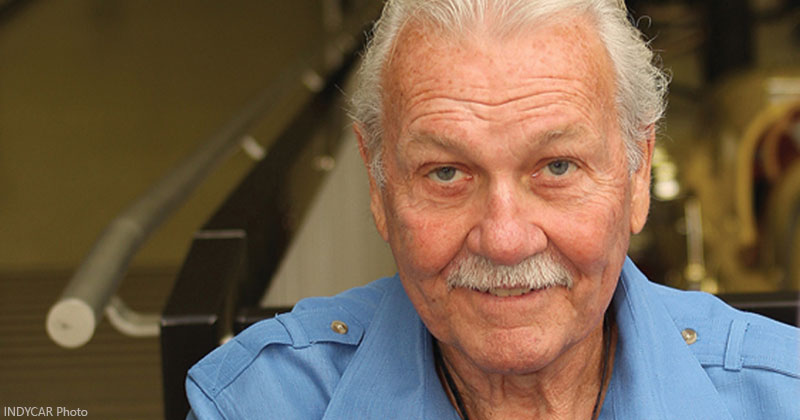 Racing safety pioneer Bill Simpson passes away at 79
---
Bill Simpson, who was renowned in global motorsports for his development of groundbreaking safety equipment, died Monday, December 16, in Indianapolis due to complications from a stroke suffered three days prior. He was 79.
Simpson's work in motorsports safety began in 1958 with a rented sewing machine in a garage. He started Simpson Drag Chutes, pioneering the use of parachutes as braking devices on drag strips that are standard today.
That company later evolved and grew into Simpson Performance Products, which today supplies gloves, helmets, harness systems, drivers' suits, head restraints, shoes, and more. He sold Simpson in 2001 and, two years later, formed Impact Racing, which also offers motorsports driver and vehicle safety products. Simpson sold Impact in 2010.
Earlier, Simpson created the world's first racing suit made of Nomex in 1967. First introduced at Indianapolis Motor Speedway, the suit quickly became a safety sensation and is standard equipment for every race driver today. With his Nomex suit and a helmet, Simpson often set himself on fire during demonstrations to prove the suit's effectiveness over the years.
Simpson also competed as a driver in drag racing, sports car racing, and open-wheel formula racing, including in SCCA and USAC Indy-car competition. He made 52 career Indy-car starts between 1968 and 1977. He also secured 11 top-10 finishes, including sixth place in the 1970 Milwaukee 200 and 13th place in the 1974 Indianapolis 500.
His contributions to motorsports safety led to a host of accolades and honors, including enshrinement into the Motorsports Hall of Fame of America in 2003 and the Indianapolis Motor Speedway Hall of Fame in 2014.
Simpson chronicled his colorful and substantial life in racing by writing two books, "Racing Safely, Living Dangerously" and its sequel, "Through the Fire."
Simpson is survived by one son. A celebration of his life is being planned for this May at the IMS Museum, with details pending.