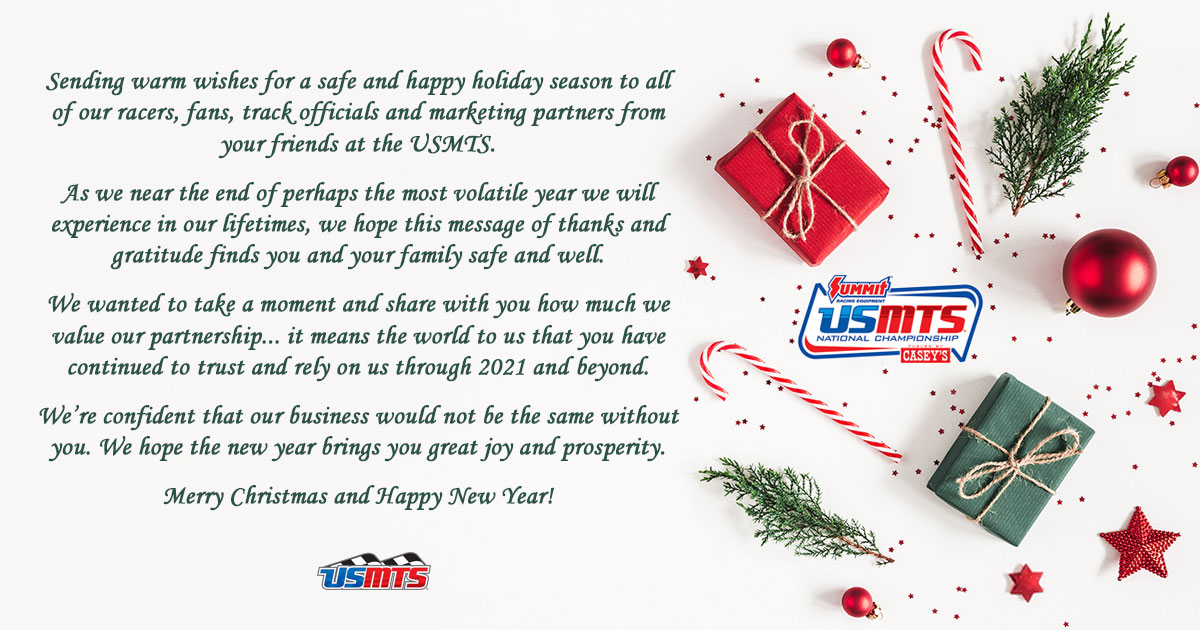 Merry Christmas!
---
Sending warm wishes for a safe and happy holiday season to all of our racers, fans, track officials and marketing partners from your friends at the USMTS.
As we near the end of perhaps the most volatile year we will experience in our lifetimes, we hope this message of thanks and gratitude finds you and your family safe and well.
We wanted to take a moment and share with you how much we value our partnership—it means the world to us that you have continued to trust and rely on us through 2020 and beyond.
We are confident that our business would not be the same with your presence. We hope the new year brings you great joy and prosperity.
Merry Christmas and Happy New Year!