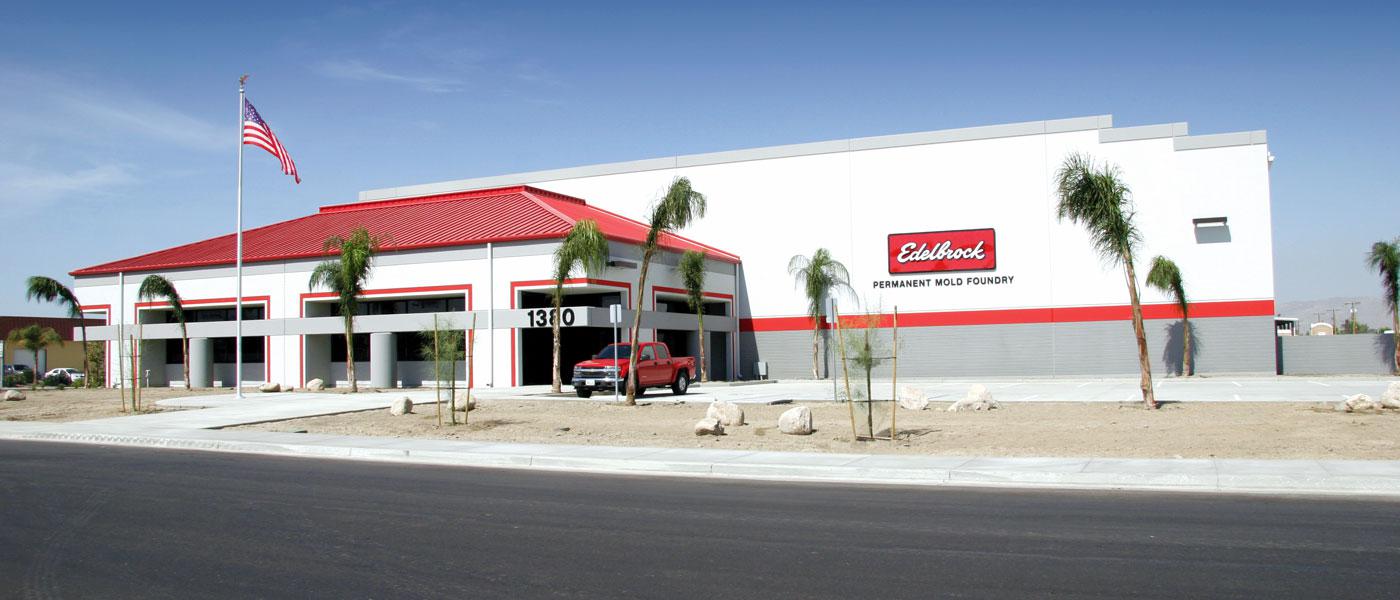 Edelbrock's San Jacinto, California, location.
Edelbrock moving headquarters to Mississippi, announces expansion
---
Aftermarket parts supplier Edelbrock is closing its Torrance, California, headquarters and manufacturing plant and shifting its operations to separate facilities in-state and across the country.
Edelbrock's administrative offices will be moved to a 300,000-square-foot facility in Olive Branch, Mississippi, while most manufacturing processes will be transferred to its San Jacinto, California, plant, located about 95 miles east of Torrance.
See full story at performanceracing.com