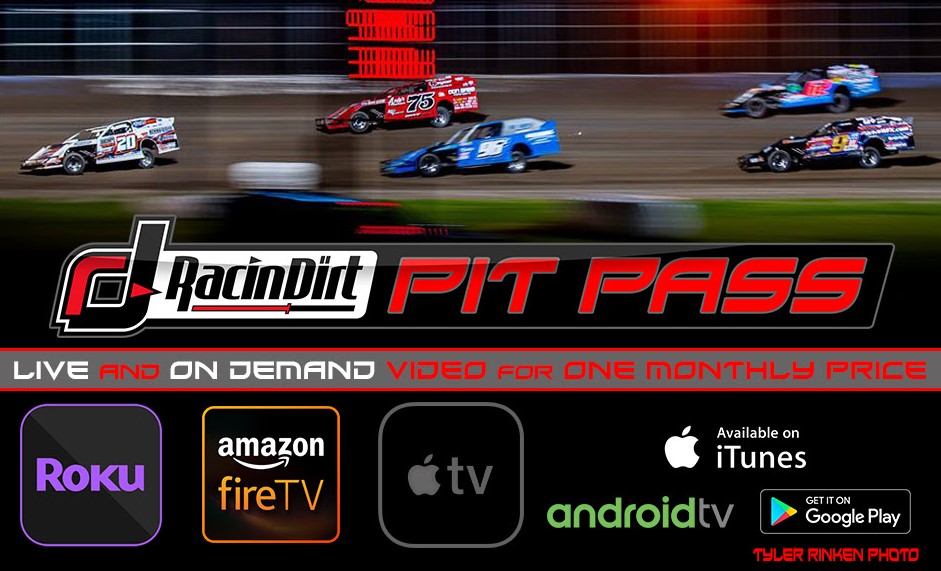 Watch USMTS action on RacinDirt
---
The Best of the Best in dirt modified racing will be lighting the fuse to kick off the 2021 campaign for the Summit USMTS National Championship fueled by Casey's and guaranteed to deliver some fast and furious entertainment for race fans.
Dirt modified racing's best of the best will bang wheels for $10,000 to win Friday and Saturday, March 5-6, night as the biggest, boldest and richest season in the 23-year history of the series gets underway in the Lone Star State with USRA Limited Mods, USRA Factory Stocks, USRA Tuners and Eco Mods also on the program. Dwarf Cars join Friday's show.
HOW DO I WATCH?
1. Head over to RacinDirt.TV.
2. Create an account and select our monthly Pit Pass for $32.99 or the annual Pit Pass for $299.99 (a savings of over $95).
3. Download the RacinDirt.TV app from your network of choice to your phone, computer or television; iTunes, AndroidTV, ROKU, fireTV, AppleTV, Google Play Store.
The amazingness doesn't end there. The platform includes an entire video library of content for the past 9 years, over 1000 hours of video! You can access ALL video with the new RacinDirt.TV Pit Pass. That's right, LIVE events and On-Demand for one monthly price. No gimmicks. No Pay-Per-View. Just badass racing on whatever device you choose.